Dear Guests!
It's our pleasure to offer You the services of Kristall Panorama Villa, which is located in the greenbelt area of Balatonfüred. The park-like garden with the little pond ensures that You will have a relaxed holiday, which is only disturbed by the singing of birds. You can enjoy the comfort of stylish bed and- bathrooms with equipped kitchens. The terrace offers spectacular view over the Balaton, the picturesque Tihany peninsula, the southern shore as well as the nortern shore with its sorrounding hills. You may feel like preparing a delicious Hungarian specialty in cauldron or barbecue in the pleasant grassy garden. We hope our offer appeals to You and You will soon be one of our guests!
Fuchs család
Kristály Panoráma Villa
8230 Balatonfüred, Petőfi Sándor u. 65.
Kristály Panoráma Villa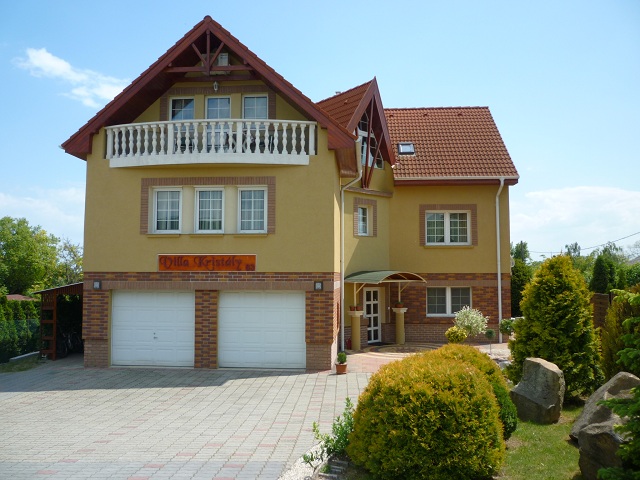 The Kristall Panorama Villa is about 400 metres from the beaches, with quiet resort-area surroundings.